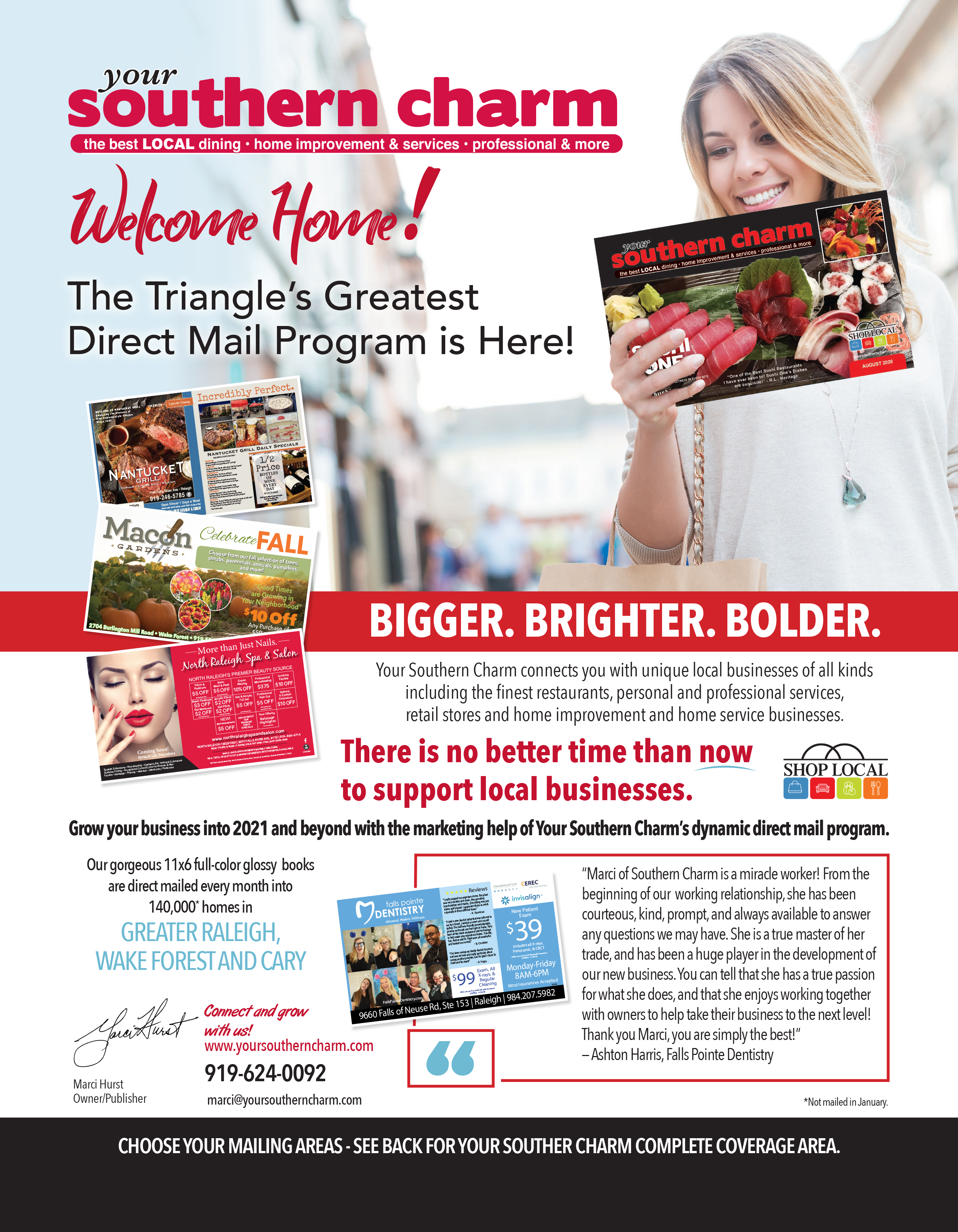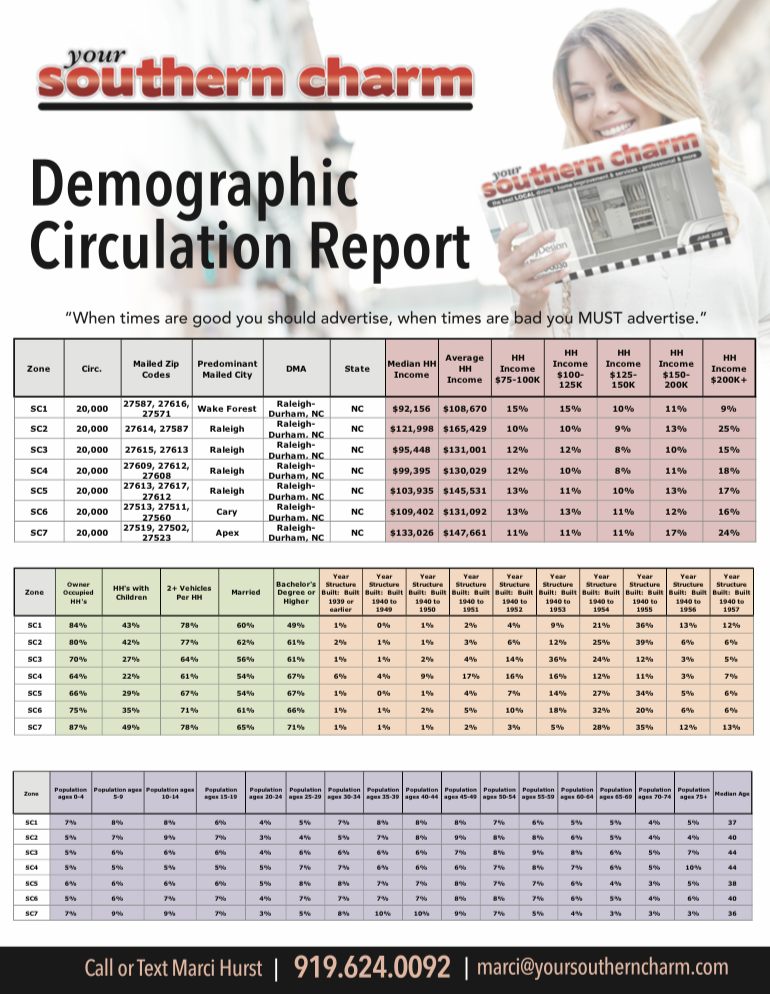 Ad Schedule
Schedule:
Let Your Southern Charm help you have the strongest 2021 yet! Our mailings are delivered in home every month at the first week of each month.
Don't miss our September issue.  Deadline for new creative art is Always 18th-20th of each month for the next month publication. 
Approximate In-Home Dates the First Week of Each Month
Call for this Month's Special! Pennies per Household, Limited Time Only
Would you like to find out more?
Call (919) 624-0092
- or-
Check Out This Month's Edition
Call or Text | 919.624.0092 | marci@yoursoutherncharm.com